You're here!
It's wonderful to have you visit.
That means you're doing a web redesign or considering one.
Perhaps yours or your client's website looks outdated and you think it's time for a change. Maybe there's a dip in traffic to your site from a gush down to a trickle. Or maybe you're experiencing decreasing conversions and you'd like to redesign the experience to address the issue.
Whatever the reason, web redesigns can solve a lot of problems—done right, of course. Do it wrong and it could spell doom for your entire business.
What is a website redesign?
When you do a web redesign, you're basically doing a high-level overhaul on your site. Like when your CEO announces a potential merger between your company and another—you know there's going to be some significant changes. That's when stress levels start to boil over.
Same goes for the redesign. You'll likely be changing up critical elements like the code, structure, visuals, and content to serve your visitors better. You know your redesign is successful when you have lower bounce rates and start earning more revenue. Your visitors will enjoy being on your site because you improved the user experience (UX).
UX is crucial in building a successful website. It sounds easy to please your visitors in theory, but many websites miss the mark. To give users a great experience, ensure your site has easy navigation, relevant content with clear calls to action (CTAs), a visually clean design. Poor UX design means lost leads, conversions, and customers.
Your website can be a powerful marketing tool. If it's not, then you should consider giving it a facelift. And that's often a difficult decision for many businesses because they don't know how to tell when a web revamp is necessary.
That's why we put together this list of signs you should look out for to let you know it's time for a website redesign:
Telltale sign #1: There's a branding disconnect
Many companies change their branding as their target market evolves. You must ensure that your website has the same look and feel across all pages and other associated platforms like your social media pages.
Brand consistency helps to reinforce your company in your visitors' minds and earn their trust and approval—these feelings contribute greatly to converting your visitors into leads, and those leads into loyal customers.
Telltale Sign #2: Navigating your site is like driving blindfolded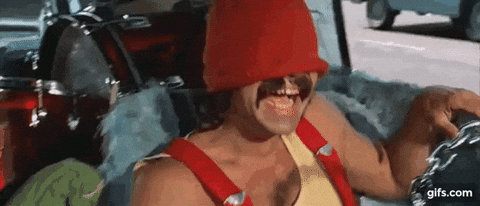 Your web navigation is a critical element—it lets visitors know what page they're on, pages they've already visited, and where to go next. Any obstacle to a visitor's journey on your site spells confusion, frustration, and abandonment. This is when you start seeing fewer returning visitors and declining sales. Luckily, proper planning and strategic navigation design can easily remedy the high bounce rates—your visitors will navigate your site easily and have a great experience.
Telltale Sign #3: Houston, we have an unresponsive site
Did you know that 70% of search queries come from mobile devices? And because of that, Google now ranks your site based on the mobile version rather than the desktop version. If your site is unresponsive—it doesn't automatically adjust for devices with different screen widths—your search rankings are diminishing dramatically.
If you want to find out whether your website is responsive (mobile friendly), Google provides a fast testing tool to evaluate your site.
Telltale Sign #4: Your website needs more functionality
As a business grows, it often needs more tools to continue running successfully. For example, how would having customers schedule appointments online help your business? Does your eCommerce platform need a revamp? Will new integrations help with your marketing campaigns, search engine optimisation (SEO), and social media?
When you upgrade your site's functionality, you improve both yours and your visitors' experience. A website functionality boost is something to keep in mind for next time you're brainstorming redesign objectives—and makes sure you incorporate it.
Telltale Sign #5: Your website is overdue for an update—aka old.
Our clients often ask, "How often should I redesign my website?"
Websites have no expiry date—they're not avocados. But a good rule of thumb would be to redesign your site every 3-5 years.
But why 3-5 years, you ask?
Technology changes a lot—and fast. Your best practices and SEO strategies must always stay ahead of the changes. If your site is older than five years, it's time to give it the ol' makeover. For one, do you know how long five years is in internet years! Secondly, the value of a revamp at this age is easy to see and it could have a huge impact on your business.
Telltale Sign #6: Your visitors have security concerns about your website
Site security is often the last thing many businesses think about when they're considering a redesign—even though it's, arguably, one of the most important aspects of a website. Many sites hold valuable information about clients and customers, so ensuring site security should be top priority.
If your website is old, it presents an even greater security risk because it lacks the latest security patches and coding standards. Redesigning your site could be your best bet if you have any security concerns about it.
Telltale Sign #7: Your site is too slow
Your site loading speed could greatly affect your business. About 40% of web users abandon a site that takes longer than three seconds to load. Load times affect your UX, conversions, and search engine rankings.
Test the load speed of your webpages at least once a year to rule out the possibility that it's an issue for your visitors—especially those using mobile devices. Pingdom's Speed Test Tool and Google's Page Speed Insights are two great tools to track your website's loading speed.
Final thought: A website redesign is like a house chore—it's never truly done
The interweb is always changing—from customer preferences to browser technologies to accessibility standards to design practices. Something that worked during the redesign might not work 12 months down the line. You must stay on top of your customers' needs and wants—they are, after all, the folks you're designing the website for.
There's a lot to consider when redesigning your website. If you read any of the seven telltale signs in this article and thought, "Yup! That describes my site to a T," but you feel stuck somehow, we can help.
Book a quick 15- to 30-minute consult with John, our web design lead. He'll walk you through a suitable strategy for moving forward with your site redesign and growing your business.